Aimee-Lynn Chadwick, Lead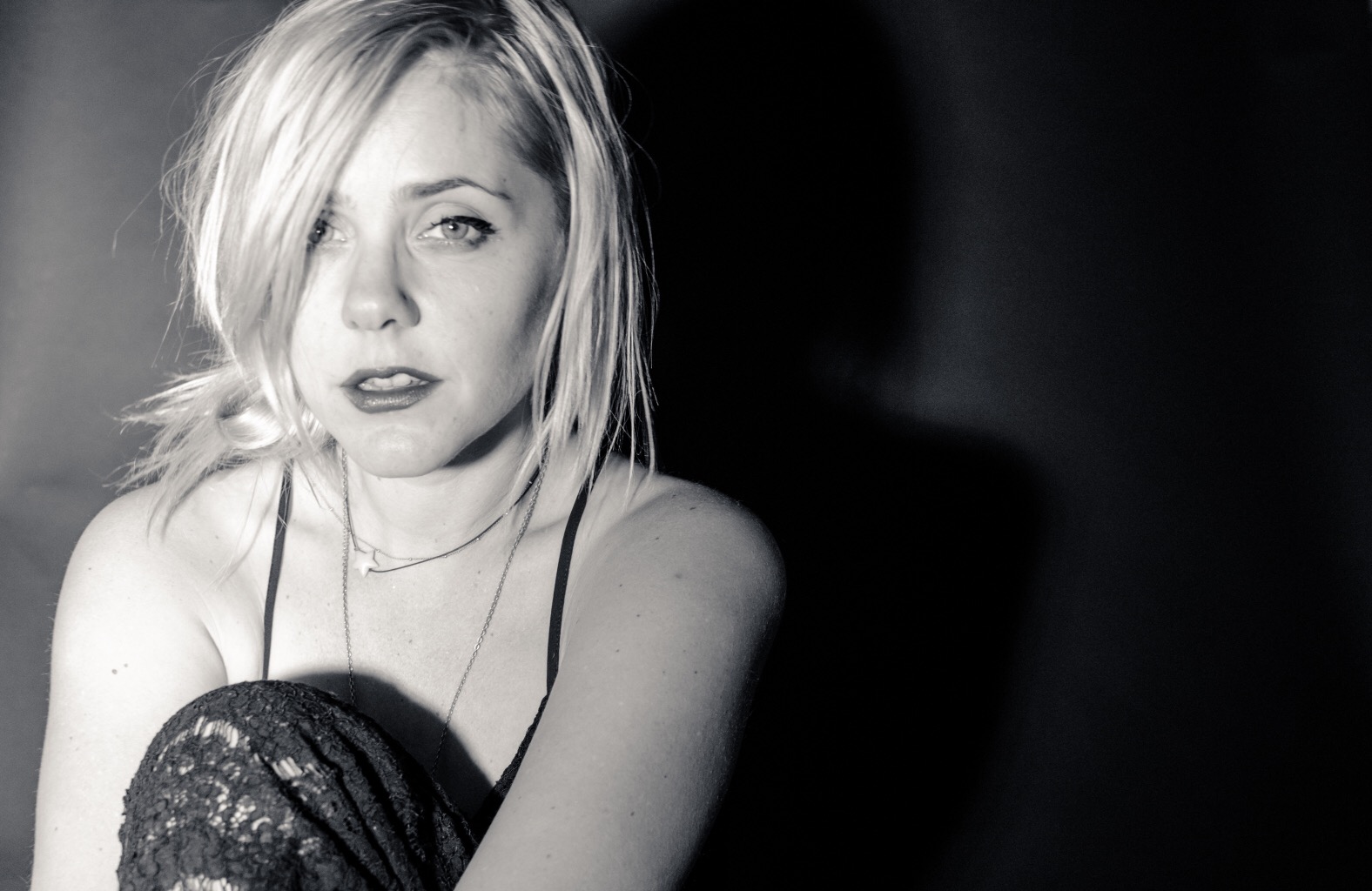 Aimee-Lynn Chadwick, Lead
"Aimee-Lynn Chadwick is one of the most talented actresses I've worked with and would again, in a heartbeat."
—Michael Lindsay-Hogg, Director

"Aimee is a writer's dream-come-true, and this writer considers himself extraordinarily lucky to have met her. Without Aimee there would be no Tinsel. It's that simple."
—David C Barry, Creator

"There is a real arc to Tinsel's story and to the character, and my only concern was casting: I didn't know if we'd find the actress who could show all sides of the character, a daffy, funny, neurotic, unawarely unaware sort of person. Then Aimee-Lynn Chadwick came into our lives and showed she could do all that and more...on a very tight schedule with loads of lines to learn – she did it all with responsiveness and constant good humor.

– Michael Lindsay-Hogg, Director
WHO IS ALC?
Aimee-Lynn Chadwick comes from the small Cape Cod town of Sandwich, MA. She attended the prestigious Capachione School of Performing Arts as well as The Boston Conservatory. She has since performed a variety of leading roles in stage plays including Reno Sweeney in ANYTHING GOES, Martha in THE SECRET GARDEN, Adelaide in GUYS AND DOLLS and, most recently, Audrey in LITTLE SHOP OF HORRORS at Park City's Egyptian Theatre.
BIG BREAKS:
In 2003 Aimee moved to LA and landed her first film role in the Warner Bros. feature A CINDERELLA STORY as the quirky/punky, "Shock Jock" DJ Astrid. This role quickly opened doors to other DISNEY opportunities: starring as Alice in the Special Edition Disney DVD of ALICE IN WONDERLAND, as well as Disney's teen comedy PROM.
THAT WAS JUST THE BEGINNING!
In the time she has been in LA, Aimee has appeared in both independent and major motion pictures, as well as many network TV shows, such as THE MENTALIST, THE CLOSER, RIZOLLI AND ISLES alongside some of the industry's top talent.
CFF: CRAZY FUN FACT:
Over 700 actors applied for the role of Tinsel and though the field was eventually narrowed to 4 wonderful actors, there was only one Tinsel and everyone knew it from the minute she walked in wearing 800 jelly bracelets. Which is why she'll be reprising her role in the sequel to "Tinsel's Town", a one-hour comedy/drama called THE LULLABY LEAGUE, currently in development for commercial television.
BUT SHE HAS A FAVORITE ROLE:
To date, though, the role she is most proud of is playing Tinsel Townsend, the fame-obsessed, self-obsessed, acronym-obsessed, theme song-obsessed, know-nothing know-it-all in the comedy web series TINSEL'S TOWN. Duh.
AIMEE CAN SING! (LIKE, REALLY, SING):
It should be no surprise that Aimee-Lynn can belt out a song given her musical theater creds. Still, when Tinsel's Town creator heard her sing, he immediately gave the character the same (albeit unappreciated) ability. By lending Tinsel Aimee's voice Barry gave Tinsel a voice of her own, which spun both the story and the character in new, unexpected directions. The show's popular Theme Song Thursday Podcasts on Soundcloud bring a fun focus to Tinsel's obsession with TV theme songs and commercial jingles.
When not singing classic TV theme songs and/or jingles as Tinsel, Aimee is writing her own music, and is an accomplished songwriter as well as performer: She's opened for both Mandy Moore, Vitamin C and has fronted many of LA's top bands. She is currently working on her latest solo record, a follow up her album "Generation Next", which she created with producer London Thompson (it is available on iTunes by clicking here).
HOW DOES AIMEE DESCRIBE HERSELF?
Above all, Aimee Lynn is a true artist at heart, and loves nothing more than to bring her life experiences and her soul to whatever platform is available to her, be it stage or screen or headphones.