David C. Barry, Creator/Writer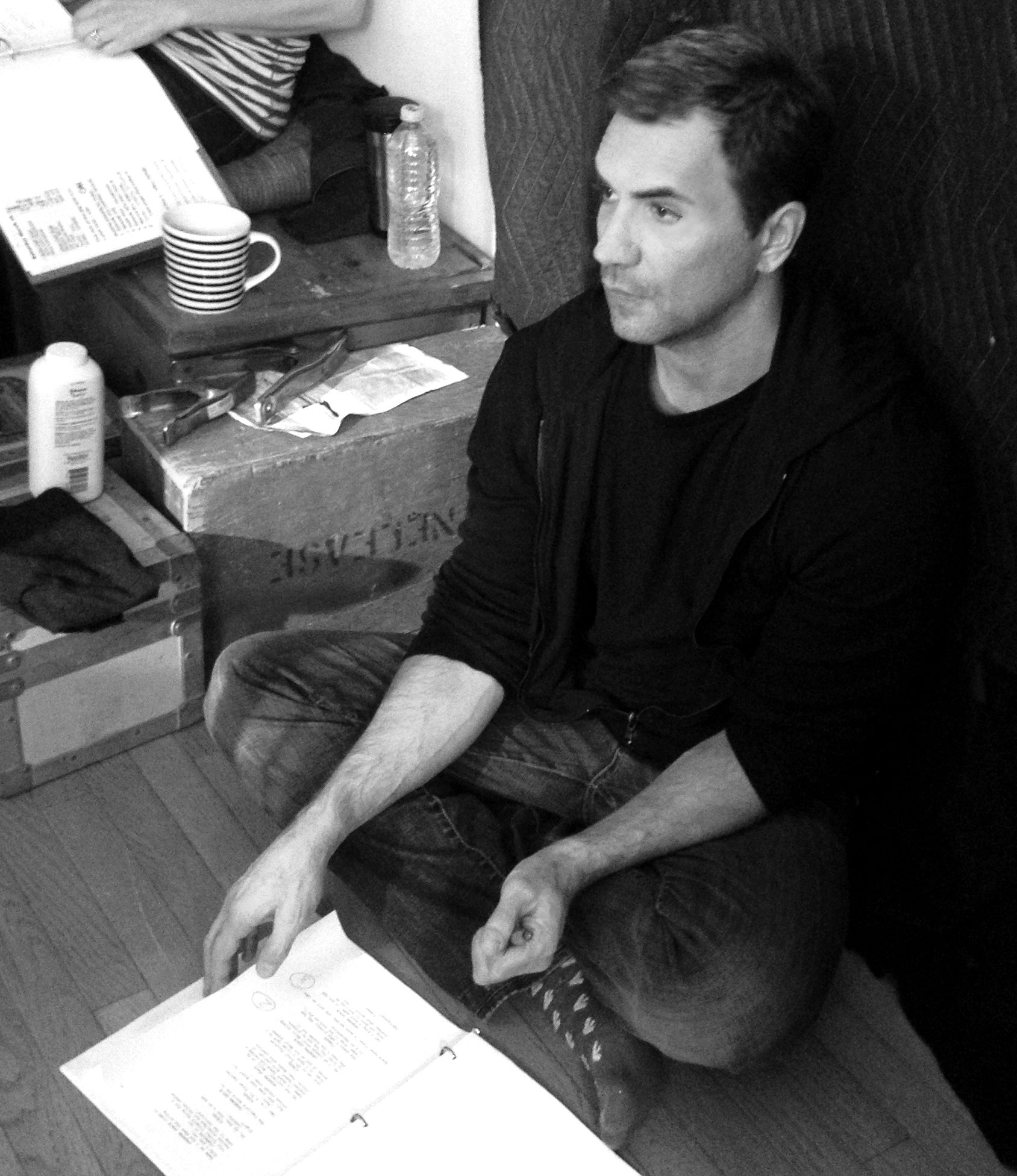 David C. Barry, Creator/Writer
"David Christopher Barry is a very talented, intelligent, hawk-eyed (nothing slips by) creator of characters, then is the custodian of their futures. I was very taken with his scripts for Tinsel. They were alert and funny, then suddenly very dramatic – with a surprising heroine."
— Michael Lindsay-Hogg, Director
WHO'S DAVID?
David C Barry is an award-winning writer and producer of scripted material and live events as well as a published author of short stories. He graduated from Rutgers College before attending graduate school at USC's School of Film and Television. David has written for Academy and Emmy Award winner Ellen Burstyn (on a Sarah Bernhard biopic) as well as with BAFTA winner and Tony/Emmy award nominee Michael Lindsay-Hogg, known for being "The Father of the Music Video" for his pioneering work with The Beatles and The Rolling Stones.
WHAT ELSE HAS DAVID DONE?
He's been lucky to work with extremely talented people, including "Tinsel's Town" lead Aimee-Lynn Chadwick, Academy Award nominee Lesley Ann Warren, author and Emmy winner Kathy Griffin as well as Oprah Winfrey's Greenleaf star Lynn Whitfield, among others. In 2016, David also wrote sketch comedy for The Razzie Awards' first live show at Hollywood's Montalban Theater.
WHAT IS NEXT?
Aside from writing and producing (and co-directing) the award-winning and viral web series comedy TINSEL'S TOWN, he's also the writer and producer of that show's sequel, THE LULLABY LEAGUE – a TV pilot set for direction by Michael after a successful stage reading at the Lee Strasberg Theater and Film Institute in Los Angeles. The show is currently in development.
SEXISM AND AGEISM ACTIVISM:
In addition to writing filmed content, David is also a producer of live events and is one of Hollywood's most outspoken voices against ageism and sexism, especially as it relates to women (Grandma Grace as played by Kiva Lawrence-Hoy is one of his favorite characters to date). David feels a responsibility as a writer to populate his stories with women of all ages and different points of view. This pilot, THE LULLABY LEAGUE, is about six veteran Hollywood actresses trying to remain relevant in a town and a business that have relegated them to the periphery. (Their lives are further upended by the arrival of a fame-obsessed reality TV star who's sentenced to perform community service in the home they share. That reality TV is Tinsel Townsend, from "Tinsel's Town". )
A SOLD-OUT EVENT AND SOME WORLDWIDE PRESS:
Based on some ageist and sexist industry feedback from the reading, David – with support and encouragement from Women In Film – wrote and produced a live panel discussion, AGEISM IN HOLLYWOOD, which was held at The London Hotel in West Hollywood. The sold-out event received attention from the get-go from DEADLINE, THE LA TIMES and GENA DAVIS' SEE JANE organization and was streamed live by PopWrapped. The evening featured Emmy-winner Kathy Griffin, Academy Award nominee Lynn Whitfield, Academy and Emmy Award nominee Lesley Ann Warren, Academy Award nominee JoBeth Williams and best-selling author/activist Ashton Applewhite; it was moderated by Emmy-winner Sharon Lawrence and wound up being notable for the participants' candid and intimate discussion of the issues.
Both David and the event received national press from, among others, THE INSIDER, WOMEN IN FILM, ENTERTAINMENT TONIGHT, THE HOLLYWOOD REPORTER, DEADLINE, VANITY FAIR, PBS's NEXT AVENUE, BROADWAY WORLD , and HIGHLIGHT HOLLYWOOD.